Cold Hub Press ~ Aleksey Porvin
freepost per copy – national & international
price NZ$19.50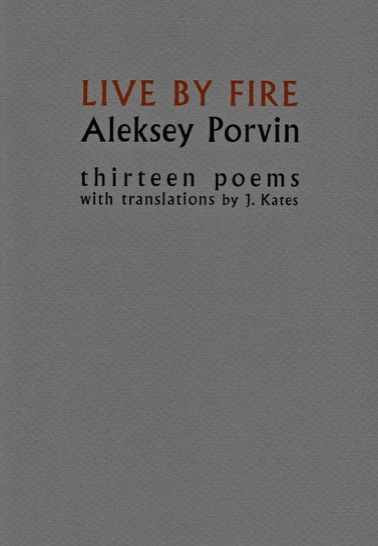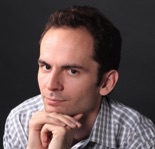 Live by Fire
Aleksey Porvin
(with translations by J.Kates)
ISBN: 978-0-473-18765-1
Softcover chapbook, 28pp
Aleksey Porvin, born in 1982 in quondam Leningrad, a poet of the rising post-Soviet generation, lives in St. Petersburg. His first book, Темнота бела [The Darkness is White] won the Russian Debut Prize and was published by Argo-Risk Press (Moscow: 2009). Right now Porvin works as a free-lance translator (from English, German and French into Russian) and as a tutor of English,  His poems appear widely in Russian periodicals and on-line, and translations of his poems can be found in Ryga, The Saint-Petersburg Review, SUSS, The Dirty Goat, World Literature Today, and Cyphers, among others.
J. Kates is a poet and literary translator who lives in Fitzwilliam, New Hampshire, USA.
Porvin's poems have been described as a synthesis of the traditional & the avant-garde, of formalism & free-verse, of native Russian & international traditions, their internal diversity evidence not so much of the experience of the poet as of the vanishing of this experience from sight.
According to Anton Tenser, 'his "I" is borne away on a cold and hardening wind — and line after line seems to our eyes to be wrapped into the poem as in a cocoon, like a child in a curtain, or as one living essence shelters in another'. 
On the smooth surface of the night
gleaming like a turnstile,
the sudden slot of a sunrise
requires some payment from you.
You want to pass, and you drop
an uneasy token into the interior
of the mechanism that holds up
any movement through here.
The machinery lets passersby through
to open space, which can take
loving possession of those minds
who have paid their own way
nor will you even recall the restless
little circle from your pocket, soul,
because there is far less profit
in constricted passageways.
translation © J. Kates