Cold Hub Press ~ David Howard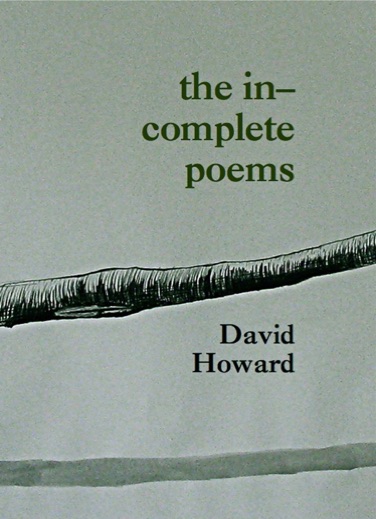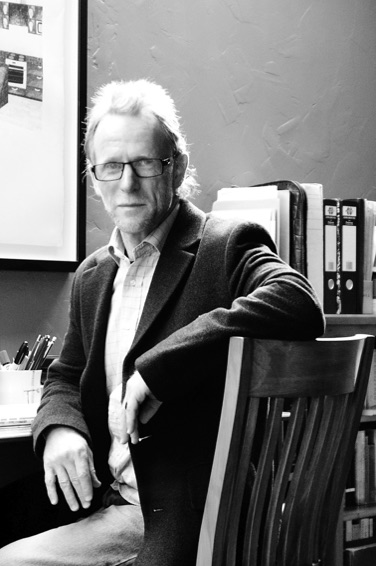 "Drawing on sources as various as music, literature, art and memory,
The Incomplete Poems examines varieties of love, faith, hope and illusion,
to suggest an unusual possibility: that when the search for what we are
expected to find ends in failure, we can begin the hard and disciplined
quest for what it is we actually want."
"Full of risk and wonder, The Incomplete Poems shows the range of
Howard's abilities, but also strikes out for new territory. He remains
consistently one of our finest living lyric poets and each of these astonishing
poems is clear and memorable. They are achingly wonderful poems on the
quest for the numinous, celebrating love and coming to terms with grief,
and the mysterious that is always just beyond our reach."
Patricia Prime. Poetry New Zealand #45
David Howard was awarded the University of Otago
Robert Burns Fellowship for 2013.
The Incomplete Poems
David Howard
ISBN 978-0-473-18986-0
Perfectbound with flaps, 274 pp
The Incomplete Poems is both a summation and a wiping clean of the slate. Here, in their definitive versions, are those poems that I am prepared to stand beside as chalk and duster come to rest next to one another.
– David Howard
David Howard is a poet of immense gifts. Not least the fact that he knows how to make poems of discovery that go beyond mere 'invention'. Poems that are passionately thoughtful and intelligent; and with a finely tuned lyric voice that puts feeling first. A poetry that reaches 'Beyond what is/said to what is, impossible'. Again and again, how to make the invisible, visible; and to make it sing.
And he does this in poems that are very much animated by a thoughtful music: those moments of quick surprise that so often are stunning in their overall effect. And time and time again, such a pleasure to read, and to hear and know that he has something to say that matters. And what Howard knows as a poet is that 'poetry can make intimate everything that it touches'. Surely, David Howard is one of the most original voices in New Zealand poetry.
– Michael Harlow
David was the inaugural recipient of the New Zealand Society of Authors Mid-Career Writer's Award (2009) for a body of poetry that has been translated into Dutch, German, Italian, Slovene and Spanish. Born in Christchurch (1959), David co-founded Takahe magazine (1989) and
the Canterbury Poets Collective (1990). He spent his professional life as a pyrotechnics supervisor whose clients included the All Blacks, Janet Jackson and Metallica. In 2003 he retired to Purakanui in order to write. 
DEAR DAD
Happy birthday. I hope
you're OK. There's snow
expected yet, like your smile,
it's otherwise occupied.
Your gumboots are heavy
with yesterday's mud, after
I measured the boundary
in order to buy more wire –
that fence is for tomorrow.
It would be good
to have your hands
correcting the tension
then. But I must be
going on, like this, alone.
© David Howard
freepost per copy – national & international
price NZ$49.95