Cold Hub Press ~ Peter Olds
freepost per copy – national & international
price NZ$49.95
You fit the description
THE SELECTED POEMS OF
PETER OLDS
with an introduction by Ian Wedde
ISBN: 978-0-473-29803-6
Softcover with flaps 296pp, 250 x 180mm
RRP NZ$49.95
From the steam of Joe Tui's long-gone Dunedin fish-and-chip shop
to a young possum clinging to a plum tree, via substance-fuelled manic narrative, Zen solitude and vivid evocations of childhood, by turns playful, anxious and outrageous, Peter Olds keeps watch with an always compassionate eye and with not too much thought about literature gets it all down with unpretentious drop-dead authenticity.
This new selection of poems by Peter Olds gathers a more generous sampling than his 1972–2001 selected poems (It Was a Tuesday Morning, Hazard Press, 2004) as well as work from collections published since then, and twenty-five previously uncollected poems. But perhaps most importantly it includes a number of the celebrated longer poems of the 1970s and 1980s which were left out of the Hazard selection. In print again at last here are Freeway ("will be seen to be a work which is central to the development of a genuinely New Zealand literature" ––Bill Dean, Critic); Lady Lust revisiting the Great Psychiatric Rock & Roll Nostalgia Story; Beethoven's guitar ("an immensely vital poem about life in a psychiatric hospital" ––Peter Simpson, The Press); Notes on State Highway Number One ("something of the devil-may-care exhilaration of Goodbye Pork Pie" ––Frank McKay, The Listener); along with After the music and After looking for Broadway.
In an extensive introduction Ian Wedde fits Olds into a national and international context, then focuses on the "mindfulness" of the poet's vision, from his early immersion in the conditions of addiction and mental illness, to his humorous, compassionate and expanding sense of relationship, and his awareness "not just of the present moment but of the consciousness that focuses the poet's attention".
"We're used to thinking of consciousness as involving an awareness of here and there, inner and outer, self and other, experience from the inside, appearance from the outside. This … New Zealand poet's commitment to making poetry the game-breaker of this dichotomy has been unremitting for more than forty years. And I have to say . . . it's been a hell of a ride." ––Ian Wedde
"In my mind's bookshelf, this poet of the Dunedin I hold dear sits companionably between Baxter and Tuwhare." ––Cilla McQueen
"Peter Olds's poems are often moving and gruelling for their honesty about both the euphoria and the aftermath of pushing oneself to the edge of experience. They're often vivid, visual, social realist and darkly wry pictures of New Zealand city and town life. They can give the impression of being spontaneous photographs, apparently casually documentary. And yet the more you re-read them, the clearer it is that they are carefully, consciously framed. Laced throughout with a redemptive wit and humour, they are frank about workers', bohemians' and bene-ficiaries' struggles with institutions, conformity, urban disconnection and alienation; and frank about the tenuous grip many New Zealanders have, post welfare state reforms, on basic comforts and human rights: health, shelter, community, a place to stand and belong."
––Emma Neale
Peter Olds was born in Christchurch in 1944, he left school at sixteen and after meeting James K. Baxter in Dunedin in the 1960s, began writing poetry. He was a Robert Burns Fellow at the University of Otago in 1978. In 2005 he was an inaugural recipient of the Janet Frame Literary Trust Award for Poetry. He lives in Dunedin. His previously published collections include Lady Moss Revived (1972), Freeway (1974), Doctors Rock (1976), Beethoven's Guitar (1980), After Looking for Broadway (1985), Music Therapy (2001), It Was a Tuesday Morning: Selected Poems 1972-2001 (2004), Poetry Reading at Kaka Point (2006), In the Dragon Cafe (2007), and Under the Dundas Street Bridge (2012).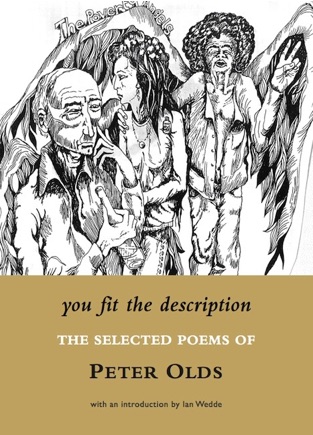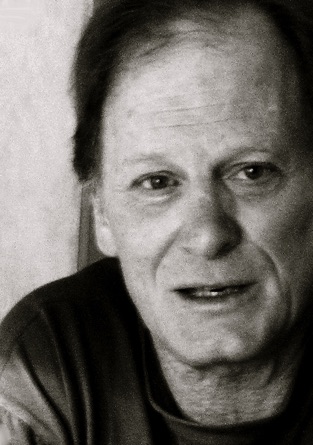 The broken houses
for Heather
You guard one end of the street
& I the other.
No one or thing escapes our notice ––
cats, trespassing children
unidentified lights
unclaimed mail.
The elderly neighbours
locked in their flats
with leg-sores & blinking television
need our watching,
the noisy people in the two storied houses
at the end of the cul-de-sac
forever partying
driving their rowdy cars up & down
the street like they own it
need our watching,
the marijuana dealer (we won't mention
his name) & the policecar that screams up
the street on Thursday nights
need our watching,
the church people over the hedge in the big house
where they run the food bank
always busy doing something
never stopping to say hello
need our watching,
the broken houses of the abandoned farm
behind the golf-course
overlooking Blackhead & wild southern ocean
(where you were once frightened by bluegums)
need our watching …
I come to your flat at night
when the street is quiet
to watch TV, to share a biscuit & thought ––
"What did you have for tea tonight?"
"Did you go for a walk this afternoon?"
"How was therapy?"
I don't stay long
I never do ––
I'm like a child
running across your lawn
chasing unidentified lights.
2001
© Peter Olds 2014