freepost per copy – national & international
price NZ$19.95
Leonard Lambert has published six volumes of verse over nearly as many decades, his most
recent being Somewhere in August: Selected Poems
1969–2016 (Steele Roberts, 2016).
The finely crafted poems in this new collection, frequently witty and always somewhat weightier than they would first appear, have almost their own 'historical presence'. Here are the towns and days and people of the poet's life gathered together from widely various times and places, in the hope of having harvested from the speeding years some little thing of lasting value.
Cold Hub Press ~ Leonard Lambert
Winter Waves
The wind the light the black athletic waves
      are here, I know, today, for me,  
and wheeling by the winter bay, I am again
                     that boy of the sea:           
and come again, today, first love, the heart
                      in freefall, the ferry ploughing
into other days, the same cold sea
                              that drew me close . . .
So you might pass this morning this older guy,
                      running out of puff and gears,
mouthing like a mental to the wind, the wordless air,
                       'I know, I see! I'm here!'
© Leonard Lambert 2018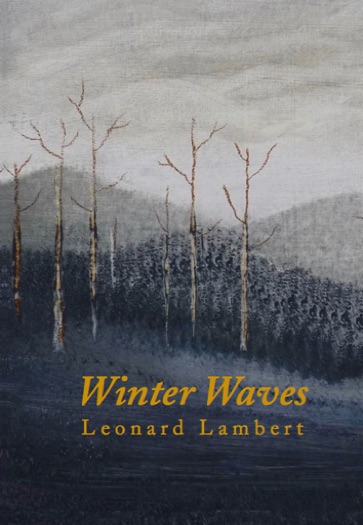 Publication Date: November 5, 2018
Winter Waves
Leonard Lambert
ISBN: 978-0-473-45769-3
Softcover chapbook, 44 pp, 210 x 148mm